Shopping from EU or the UK? Go to our EU Store
Long lasting liquid to matte lipstick in the shade Mana, which is a deep royal blue tone. Vegan and cruelty free!
Ingredients: Isooctyl palmitate tridecyltrimellitate, Argan oil, Coconut oil, Vitamin E, TDTM Heterogeneous Dodecane pyrogenicsilica, KRA TON G1701 CL77491 CL77891
Customer Reviews
02/28/2023
Christina M.

United States
Terrible application
I really wanted to love this product. However, it goes on sheer and uneven not to mention taking quite a bit of time to dry.
01/19/2023
Jenna W.

United States
Great color, not a great formula
This lipstick applied very streaky and took three layers to be opaque. By three layers, it felt very uncomfortable on the lips, and it still didn't have truly even coverage. It still looked patchy in some places. I also was not a fan of the scent. I know this is more subjective, but it smelled more like soap or cleaning chemicals than like a fruity scent or any other cosmetic scent I'm used to. I'm bummed because it's such a unique color and I really wanted it to work, plus I've had a GREAT experience with the palette I picked up from you so I expected the lipstick to be the same quality, but it was just not doing it for me
01/06/2022
Julia M.

Sweden
Great
Best blue lipstick out there!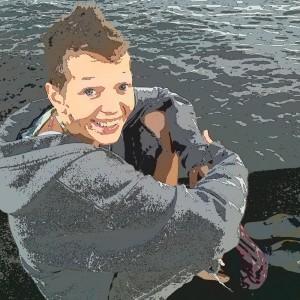 MM
05/09/2021
Megan M.

United States
Perfect electric blue to match my hair
Very long lasting and vibrant color. Much brighter blue than I expected which was perfect for what I wanted. Even the packaging is sturdy and has a fun design.
02/23/2021
Susanna L.

Sweden
Fantastic blue liquid lipstick.
I had same experience as like when I used Raven. This is a beautiful blue color. Review on my Youtube, my name there is Sanniz.